Body remodeling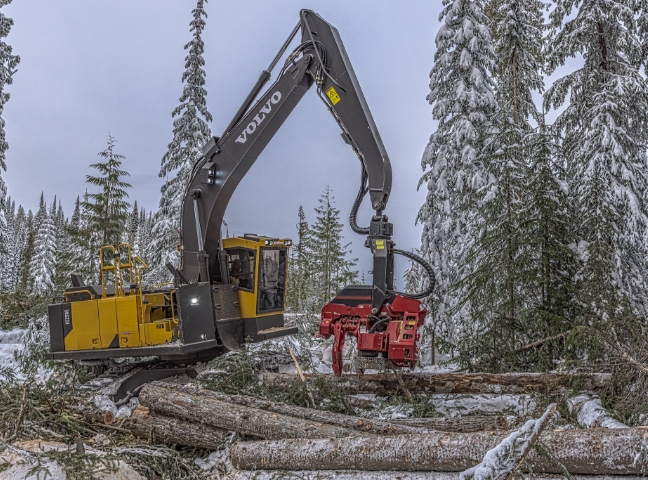 Forestry Excavator
This equipment is developed for forestry, such as logging, loading, transport and road expansion in forest areas, and is divided into Harvester, Log loader, Road builder, Shovel logging etc. based on use.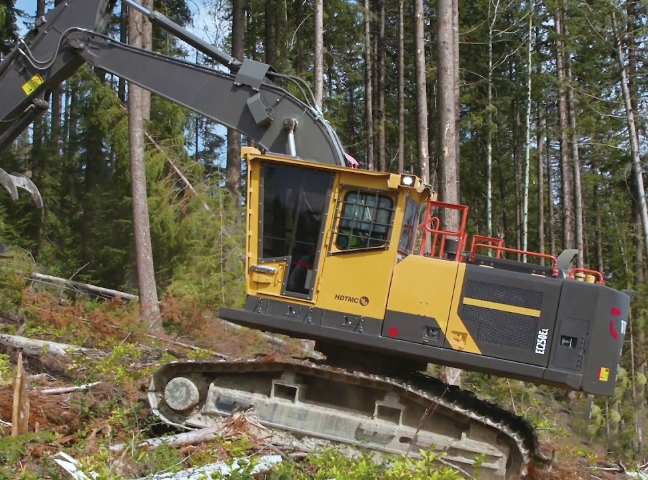 Road builder
This forestry equipment is developed to make strip roads and forestry roads used to transport forest products in forest areas.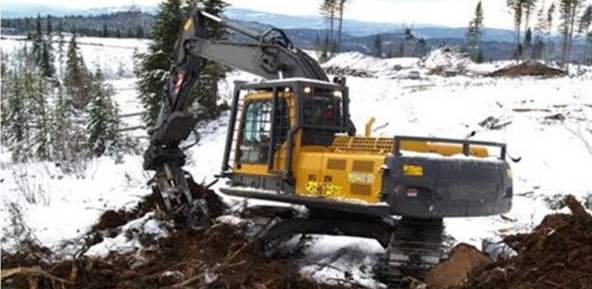 Winch assist
The application of a towing device for the safety of the slope logging equipment and Digging can be performed in parallel for improved utilization.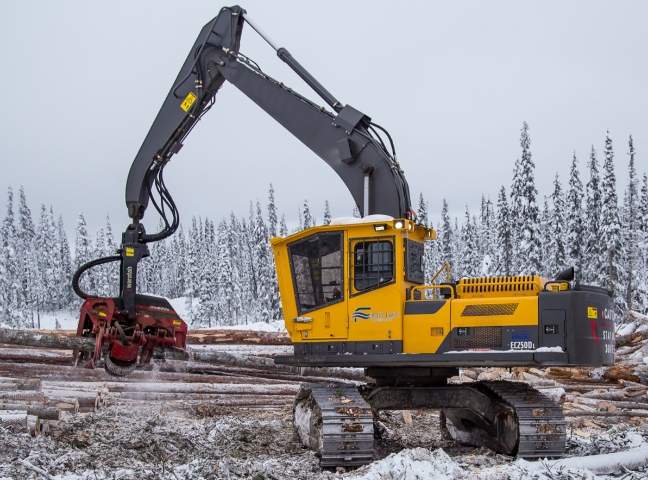 Harvester
This is a representative logging equipment for forest work, which was developed to chop wood in consistent length and cut off branches.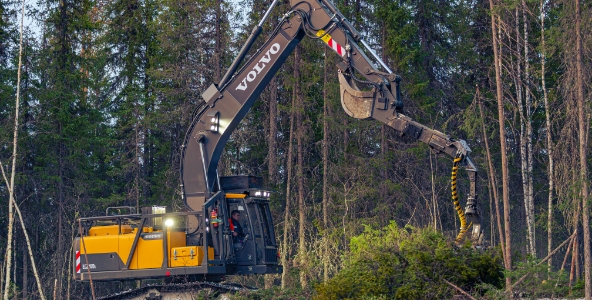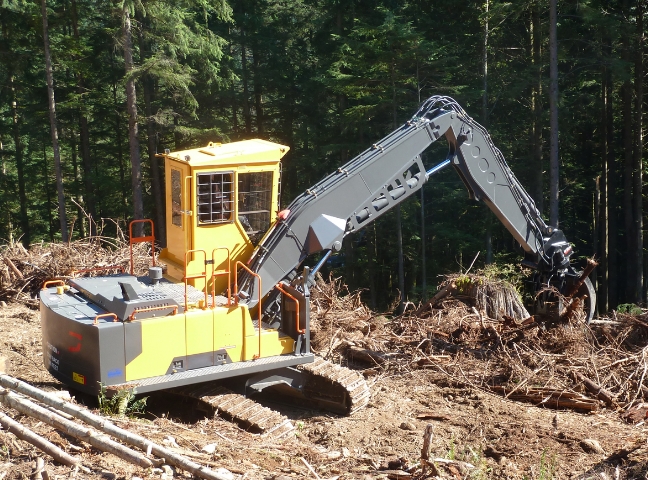 Log loader
This forestry equipment was developed to transport or load the hardwood logged in forestry operation.
Working Range (30ton class equipment )
Working Range
25ton
30ton
Cylinder mounted
Basic
On Top
On Bottom
Max. Reach
10.7
12.6
12
11.2
Max. Working height
12.6
14.5
13.7
13.2
Max. Working depth
3.2
5.0
4.4
2.5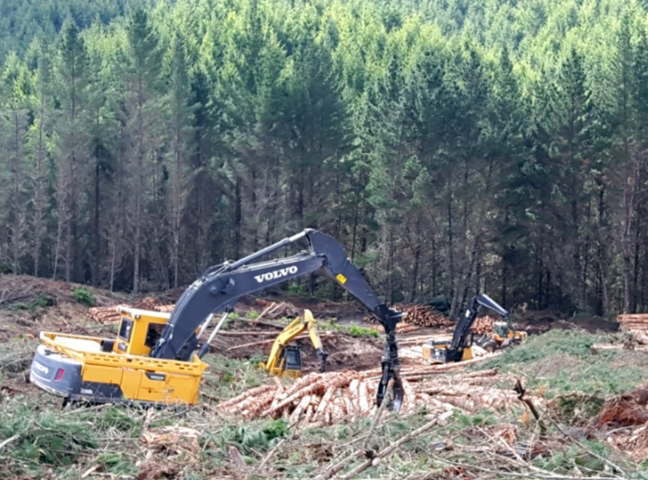 Shovel logging
This equipment moves hardwood logged in workspace to the road where transport vehicle can enter.